Inside GEM
Our brand is rooted in family, unmatched customer service, and quality pre-owned products. Get to know us in a new way.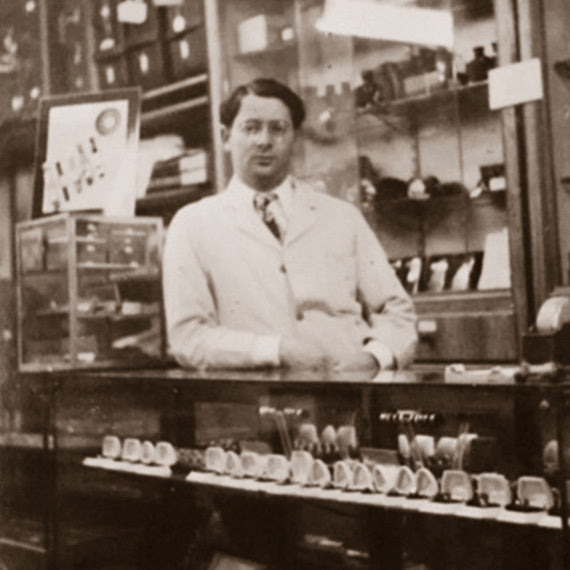 Our History
Our story starts in Brooklyn, NY with our founder Martin Kaminsky, a WWII draftee who was unable to take part in combat due to his poor eyesight. He was instead selected for the Armed Forces watch-making program where he learned to assemble military grade watches and to sync them to the exact second. ​Following his time in service, Kaminsky returned home to Brooklyn where he opened his first watch-making and repairing business, a storefront that later evolved to later include pawnbroking services.

By 1970, his son Mitchell joined the family business and helped it further expand to several locations throughout the NYC areas. After Mitchell's passing in 2017, key family members Rachel Wilen, and Ryan & Michael Kaminsky, who were already part of the company, stepped into leadership roles to ensure that the family legacy would continue with quality service with even higher quality products.
Our Team
Whether walking into a branch or calling the customer service number, our customers are sure to encounter capable, knowledgeable, and friendly GEM team members. Our staff are committed to GEM's overall mission to provide nothing short of excellent customer service. They are well equipped to assist with a wide range of pawnbroking services including finalizing loans, testing gold purity, classifying diamonds, and authenticating luxury goods.

As we work to maintain a culture of high level of industry standards, we applaud the team members who work diligently to enforce those ideals everyday. We strive to foster an environment that celebrates their daily contributions while creating avenues where they can explore career opportunities within the many departments at GEM.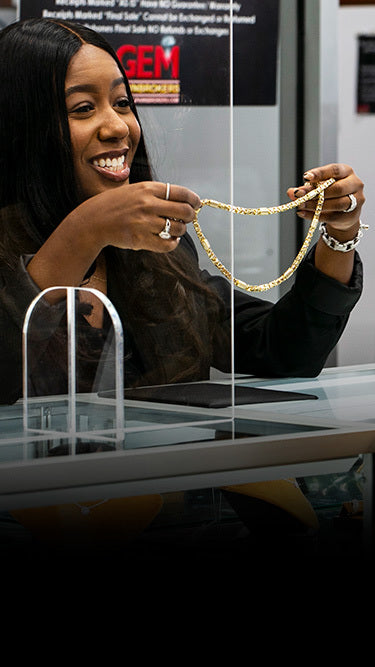 Our Mission
At GEM we truly value our customers and strive to build long standing relationships with them.
Our mission is to continuously provide the highest standards of total customer satisfaction and industry practices, without compromise.

We work diligently to redefine the stereotypes and misconceptions of what the pawnbroking industry is. We strive to always maintain an unmatched level of transparency, honesty, and integrity in all our customer interactions. Having found much success with these approaches to our business and services, our vision for the future is to continue developing our brand as the exemplar to what the pawnbroking experience should be, for generations to come.
Authenticity
Each jewelry piece and luxury item that we sell or buy have been authenticated by our highly skilled team members. With the training and knowledge received from our Gem University program, our members work seamlessly together to examine each item and identify key properties and distinct qualities to determine value and resale price.

This guarantees that our customers receive the highest quality items for the price they pay. Should customers have an item to sell, they will receive the top dollar amount to match the value of their item.
Buying Pre-owned Jewelry and Watches
When looking to purchase pre-owned jewelry or watches, our customers are guaranteed to receive top of the line items. In addition to our detailed authentication process, each piece we sell is thoroughly and meticulously treated to be sold as brand new. We check for proper gem settings to ensure that all diamonds and precious gemstones are not loose but tightly secured to the jewelry.

Each piece undergoes a rigorous treatment process that begins with an ultrasonic cleaning, where high temperature solutions penetrate deep to destroy residue from prior wear. The pieces are then polished and buffed to remove marks, scratches, dents, and other slight flaws. After being placed into the ultrasonic solution once again to remove the polish, we use hot steam to fully eliminate all negative elements for a brand new, and brilliant piece of precious jewelry. We guarantee that our customers will walk away with a purchase that they can be completely satisfied with.